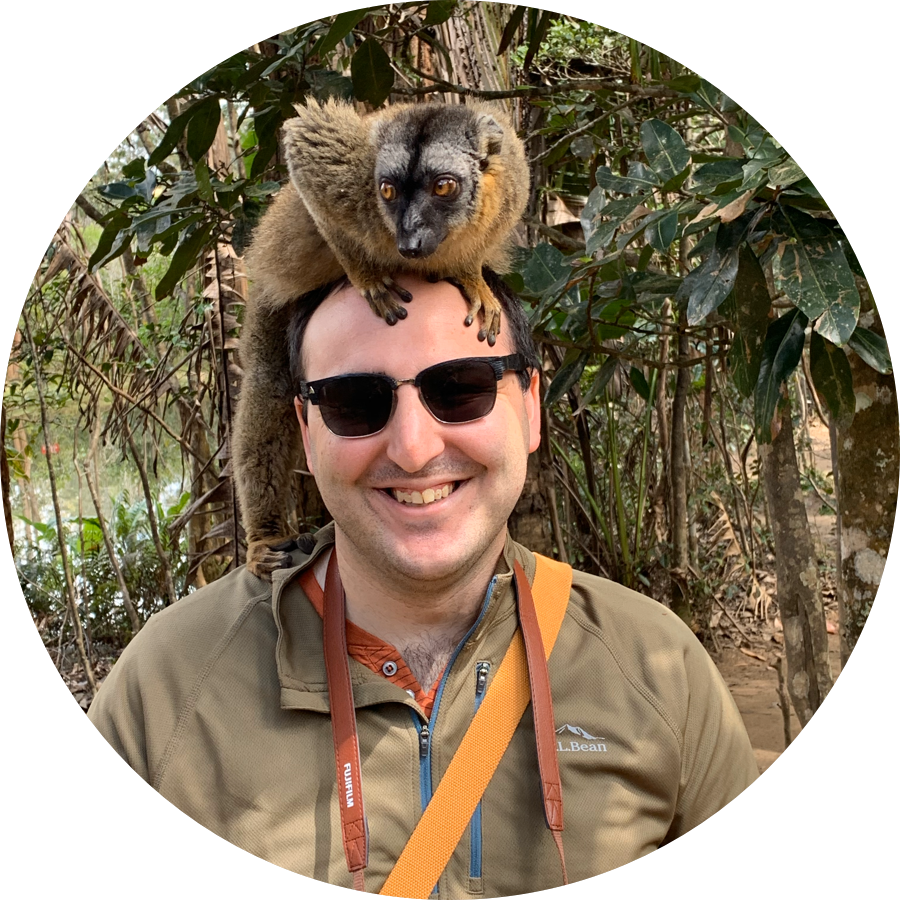 Hi there! I'm Jeff, your friendly neighborhood iOS developer! Although now with SwiftUI, I suppose that should become "iOS, macOS, watchOS, and tvOS developer"! 😄
I've been developing for iOS since late 2012, learning it on my own so that I could build a simple iPad game for one of my college classes. Since then, I've become a lead iOS architect at my company. I also have a passion for great design, especially with a focus on accessibility. I'm very grateful that I get to be deeply involved in both the development and design side of things at my job.
Outside of tech-y things, I love being in nature, surrounded by incredible wildlife. Yes, that is a lemur on my head in the picture above 🙃. I went on my honeymoon to Madagascar and Kenya, the former of which was where that little guy and I became best of friends! It was the most amazing trip in my life, and I'm definitely going to go back!
With that, I'll leave you with one of my favorite quotes:
Weeks of programming can save you hours of planning. – I have no idea 🤷🏻‍♂️